Infrared Baxsaver
The Celliant Baxsaver is designed to support the back and also to increase circulation and oxygen levels in the back and torso, which is designed to provide pain relief and healing, quicker muscle recovery, better athletic performance and flexibility, and balanced body temperature.
The Baxsaver contains a lining of 65% Celliant, 35% polyester with a Lycra cover and reinforced Velcro fastener for a secure fit. Celliant yarn contains a proprietary blend of minerals which are infrared-active and recycle the body's own energy, and will never wash or wear out.
Machine Wash In Warm Water / Hang Dry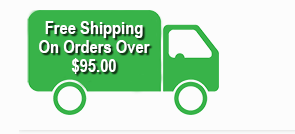 Description
Infrared Baxsaver with Infrared Technology
Infrared Technology is designed to:
Recycle the body's energy using infrared Active Technology.
Increase oxygen and blood flow when being worn.
Help relieve joint and muscle pain through better blood flow.
Regulate body temperature to keep you cool or warm as needed.
Ease fatigue when you're sitting for long periods of time.
Enhance performance during physical exercise.
Improve athletic training sessions and endurance.
Help reduce back pain by increasing blood flow.
Help the body efficiently recover during sleep with quicker entry of REM sleep.
Never wash out, the benefits are maintained for the life of the product.
Additional Information
Additional Information
| | |
| --- | --- |
| Available SIzes: | Small/Medium, Large/Extra Large |
| Color: | Blue |